TransNamib as a corporate citizen is part of the value chain that supports and reinforces shared, sustainable prosperity for our stakeholders.
TransNamib customers range from different types of services the company offers. The company provides a wide range of services are such as Bulk Freight, Containerised Services,  Special Trains and Passenger Services.
As the sole shareholder, the Ministry of Public Enterprises exercises non-regulatory control over the Company through the appointment of the non-executive directors. The SOE Governance Act requires, in terms of Section 21, that the Board shall enter into a performance agreement with the Chief Executive Officer and other senior management from the SOE.
Employees
TransNamib views its workforce as the most important resources it has in endeavour to meet its strategic objectives. With 1297 permanent employees, the company is a significant employer in Namibia, contributing towards employment creation and poverty alleviation.
TransNamib seeks to acquire quality goods and services at the lowest total cost of ownership by working resourcefully, efficiently, effectively and ethically with both current and prospective suppliers. For more information please contact Procurement division @ +264 298 2132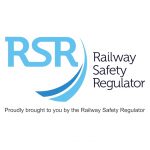 The Railway Safety Regulator ("the RSR") is a South African public entity established in terms of Section 4 of the National Railway Safety Regulator Act, 2002 (Act No. 16 of 2002).  Go to their site
Namibia Chamber of Commerce and Industry (NCCI) is the leading business representative and support organization in Namibia. Membership comprises companies across all economic sectors, including prominent large companies as well as hundreds of SMEs.  Go to their site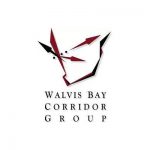 The Walvis Bay Corridor Group is a public-private partnership established to promote the utilization of the Walvis Bay Corridors, which is a network of transport corridors principally comprising the Port of Walvis Bay, the Trans-Kalahari Corridor, the Trans-Caprivi Corridor, the Trans-Cunene Corridor, and the Trans-Oranje Corridor. Go to their site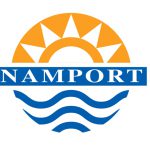 The Namibian Ports Authority, or Namport, is a state owned enterprise established by an act of parliament government of Namibia as the national ports authority of Namibia, managing principally the ports of Walvis Bay and Lüderitz, as well as managing a Syncrolift dry dock facility in Walvis Bay. Go to their site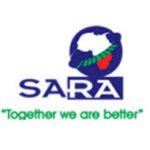 The Southern African Railways Association (SARA) is an association of railways in the Southern African Development Community (SADC) formed in 1996 to promote the business interests of regional railways. This was following recognition of the need to establish a strong lobby group to pursue advocacy for fair surface transport competition and service delivery by railways. Go to their site
The Namibia Transport and Allied Workers Union, (NATAU) is the umbrella body of the National Union of NamibianWorkers (NUNW). NATAU is the recognized Union that represents TransNamib employees. Go to their site